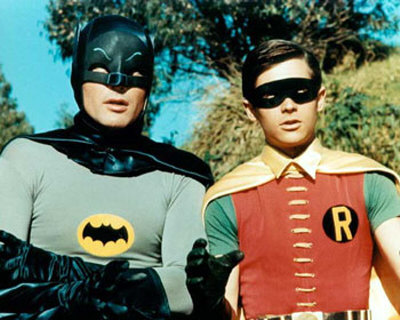 Wow, so I'm sitting here thinking :"man I haven't made a blog in....... like a month!" So you can imagine my surprise when I realized it had been not 1........ not 2...... but THREE months since I put anything down. So to those of you that actually enjoy my writings.... I apologize.
A lot has happened since then. As most of you know, I'm having another kid. Yeah, I know crazy huh? After all the craziness we had to go through for Coop, to have such a gift dropped in our lap was a blessing to say the least. And is it a little bit earlier than we were planning??? Ummm.. HELL YES! But we're thrilled....... ya know, I can't imagine who would be reading this that doesn't already know about all this, so let's just summarize: Having second kid, thrilled :)
Other than that, it's pretty much business as usual. Still playing as much poker as my wife will allow, oh and I found the secret to happiness...... And poker has shown me the light. I can honestly say that my overall happiness has SKYROCKETED lately. Interested?? Read on. If not, you can stop here, and thanks for reading.
So in my conquest for poker domination, I discovered a major road block: Tilt. For those of you that don't play poker,
tilt
is what happens when you have a losing streak, and like most people you get upset at the thought of losing money, and your emotions get all out of whack and you end up playing bad........ thus losing more......... and the downward spiral begins.........
So I discovered three major factors that all successful poker players have in common.... AND they both can also be applied to life in general(hence the overall happiness).
And they are, 1: A complete indifference to money, 2: A clear, "in the moment" way of thinking, and 3: a good healthy dose of "perspective". I have a feeling this might get long, so consider yourself warned. Not that it isn't worth it........ but you know......
Money is evil. Very much a "necessary evil" but an evil non the less. In poker, if you lose a pot and think "damn, I could have taken my family out to dinner with that money" you're never gonna make it. Being
attached to money
like that will literally cripple your ability to succeed in poker.
But also in life. I must say, I know a lot of rich people, and a lot of poor people. I know TONS of happy poor people, but not a lot of happy rich people. Seems backwards doesn't it?? They say money changes people, and it does. Not only the way they act(something they can control), but the way people act around them and perceive them in general. Like Biggie says "Mo Money, Mo Problems". It AMAZES me how many stresses, arguments, and just general conflicts in life revolve around a
fixation on money
. I personally will
never
be rich. If I happen to come into money somehow, you better hope that you were already a friend of mine beforehand because it's all going to family and friends............. After I put back some for College for the kids of course :-)
I also am learning to live in present. It's so easy to dwell on past problems, and/or worry and stress about things that are to come in the future. But simply living in the present, while not easy to do at first, will also work wonders for your overall happiness. It did for me anyway. Anytime I feel myself getting worked up, I take 5 or 6 deep breaths and concentrate HARD on nothing but my breathing, it's like a switch gets flipped and all is well.............. It gets me re-centered and ready for action. It poker.......... AND in life.
Perspective is.... to me seeing everything as a "relative term". Like the word "rich" for example. As the saying goes, If Bill Gates woke up tomorrow with Oprah's bank account, he'd hang himself. When someone tells me what a horrible day they're having, my first thought is usually "compared to who??" I bet I know a few people in Japan that would gladly trade with you right now.
So to summarize, money is evil, eat out when you want, buy the damn shoes if you like them, and if you wanna play some poker, come find me :-) Live in the present, the past is in the past and until someone invents a time machine there isn't a DAMN thing you can do about it. And who knows what the future holds, so quit worrying about it. And it's easy to look at those who have more than you with anger or jealously, but why is it so hard to see that there's WAY more people who have it much worse.
Life's good,
JWC